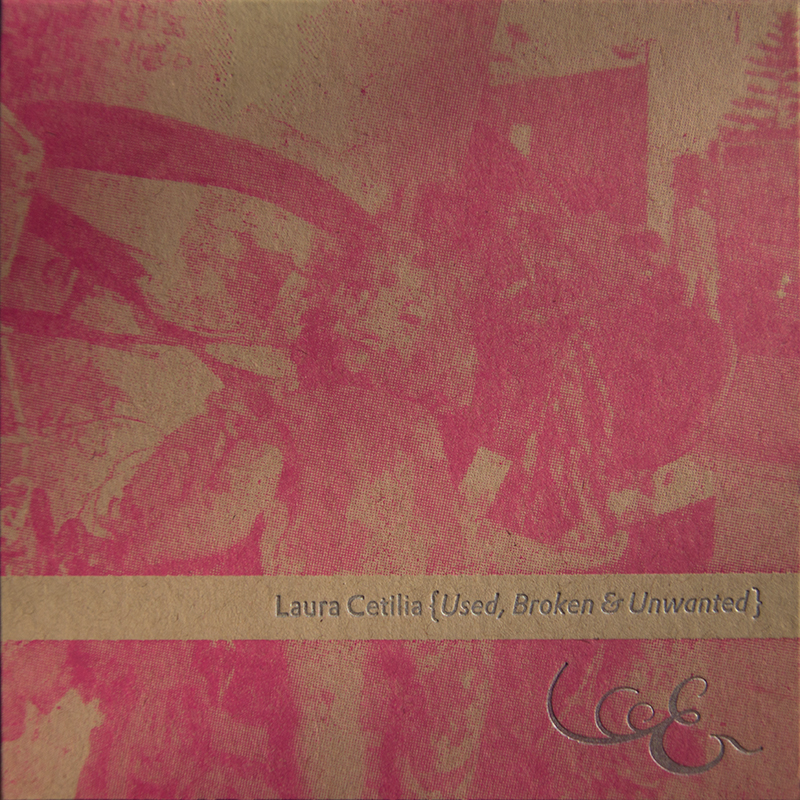 Estuary Ltd. (2014)
Have you ever cupped a frog in your hands and marveled at its aliveness or melted into a quietude so dense with possibility, perhaps just before sleep, that each small sound entered you like a welcome weight? Unless you are a child or a poet, it may have been a while since you experienced the world so openly. Be grateful for shamans like Laura Cetilia who stand ready to remind us of what it is to be fully alive. In Used, Broken & Unwanted, named after a pawn shop sign she once saw, Cetilia uses real-time sounds, namely cello, autoharp, voice and electronics, to wake us up to the pulse of the universe.

This is not music for the impatient. Or maybe it is exactly the long, deep breath we impatient hurriers and doers don't know we need until we exhale in relief. Cetilia, a classically trained cellist, is uninterested in smothering us with romantic sonority, although she could do that too if she wanted to. Instead, we get sounds like that of a zipper being pulled, of mysterious insects rubbing their wings together, of metallic pings, of between-stations radio static and in one startling moment, of something that sounds like a car accident. We also hear fluttering flags, rippling water, sudden surges of swelling strings and her gorgeous, ethereal voice, which she declines to attach to something as obvious as words. In true shaman fashion, she follows sound where it takes her. The results are not pretty, predictable or comfortable, any more than a frog in your cupped hands is. But they are beautiful and true. Like poems, her improvised pieces shock you into the present moment. Sit down in a quiet space and listen from beginning to end. You will feel more human for it.

Laura Cetilia
Cello, autoharp, voice & electronics

Recorded live at Mocoxon Studios,
Providence RI (Feb – Aug 2013).
Track Listing
Used, Broken & Unwanted [7:05]
Thrum / Pin [6:50]
Endless Bliss [3:09]
Plucked from Obscurity [7:23]
Palpitations [4:29]
Blinding Light [9:43]
Tears of Things [14:28]
Reviews
Availability
This item is available in the Shop.
Also available via Estuary Ltd. and Metamkine (France).